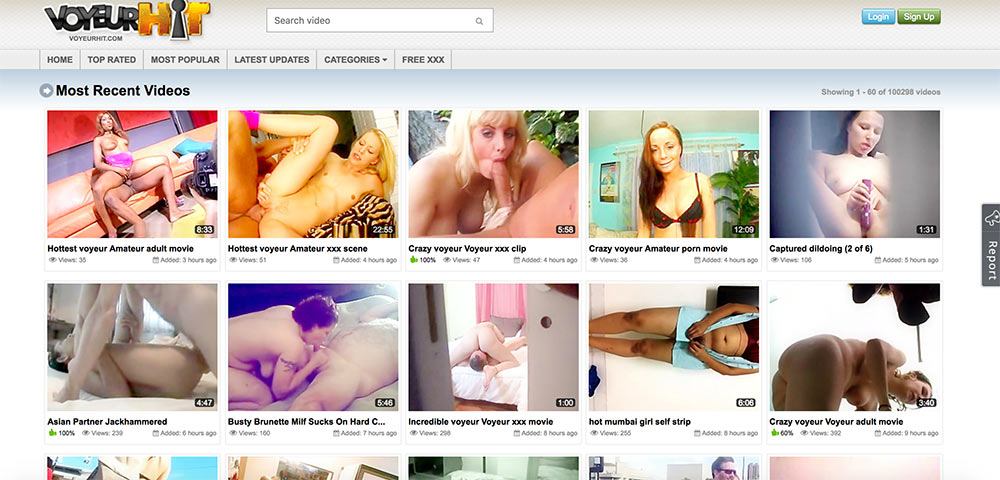 User Rating:
VoyeurHit is a free porn site specializing in video clips featuring amateur, voyeur, and hidden cam content. Unlike most free porn tube websites, which feature professionally produced, movie-like content with well-known porn stars, VoyeurHit is entirely comprised of amateur videos starring unknown models in a variety of voyeuristic situations, as the name implies. VoyeurHit advertises a content library of over 100,000 videos available to stream, meaning people interested in this niche will be hard pressed to do better when it comes to finding amateur and voyeur adult content. With a global Alexa ranking of 1,700 as of March 2023 and a ranking of 2,081 in the United States, where it is the most popular, VoyeurHit is an extremely popular porn tube website.
VoyeurHit Content
As the name implies, VoyeurHit caters exclusively to users interested in voyeuristic, hidden cam-type content. While this is great for users interested in this niche, it means that unlike most porn tube websites, there are no high-quality, professionally produced porn clips, to better serve the illusion of reality that makes this content so titillating. This may be a downside for some, but for those who like amateur content such as this, it's a perfect set up.
VoyeurHit lists over 100,000 videos available to stream, a very impressive number for such a niche genre. All of these videos give the appearance of normal girls in every day situations, creating a very realistic, gonzo-like feel to the website and its content. Adding to this voyeuristic effect, most videos are of a lower-quality and of shorter length, so while there may be a large number of videos to view, most of these won't be very long, unlike other tube websites which typically feature at least some longer videos.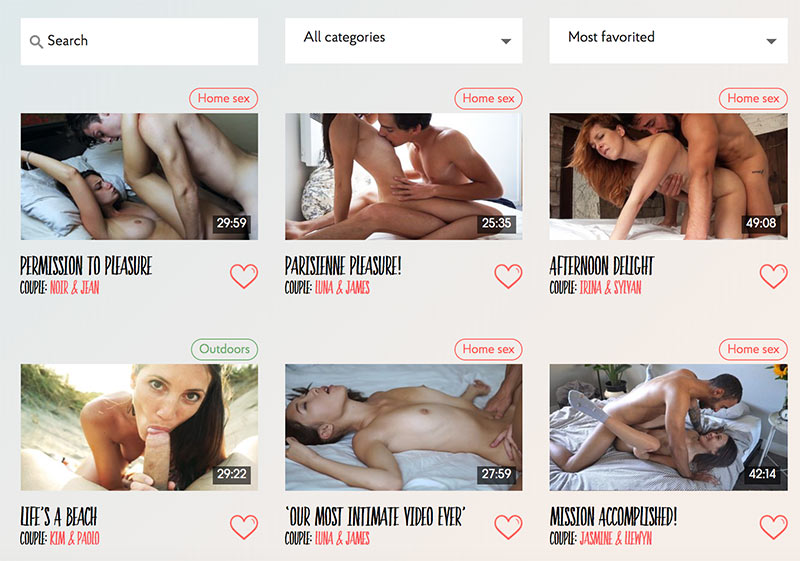 VoyeurHit Categories
Within the niche of voyeuristic, spy cam content, VoyeurHit features a number of other categories which users can filter their content by. These include very general, popular genres, such as Teen, MILF, Brunette, and Big Ass, but also include a large number that are specific to voyeuristic interests, such as Upskirt, Downblouse, Sharking, Security Cam, Changing Room, Hidden Cam, Shower, Pissing, and Street Candid. The total number of categories available isn't very much, but for those interested in this niche, there's a lot of content to choose from.
Star Power
As the amateur experience is a key element to the mood and tone VoyeurHit is going for, there are no major porn stars featured on the website. All of the videos appear to star unknown or anonymous models, adding to the illusion of voyeurism that the website tries to cater to. While this may be a major downside to many porn viewers, who may be used to seeing their favorite porn stars in every other video featured on most porn tube websites, for those interested in maintaining a realistic experience, VoyeurHit does the job perfectly and provides exactly the kind of mood they will be looking for.
Network
VoyeurHit is part of the TXXX network, which includes other porn websites such as TXXX, the parent website of the network, and others such as VJav, Hclips, Upornia, HDZog, HotMovs, PornQ, TubePornClassic, Porn555, See.xxx, PornL, The Gay, and ShemaleZ.
Subscription
VoyeurHit currently allows users to sign up for free membership profiles, which will enable them to upload their own videos and comment on existing videos, as well as rate them. However, unlike most other websites in the TXXX network, VoyeurHit currently does not seem to have a paid premium option available for users to buy.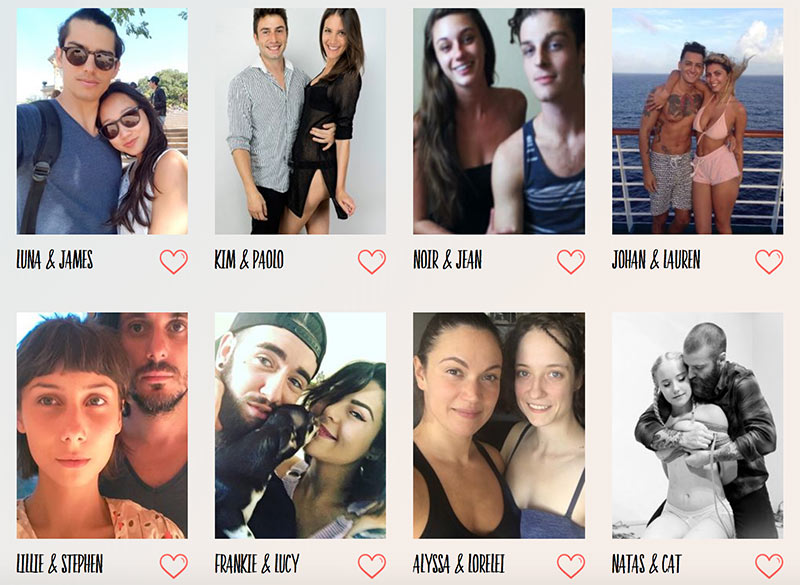 The Money Shot
For those interested in a more "realistic" style of porn, VoyeurHit is a big win all around. Here, users can choose from a variety of realistic and amateur porn content, such as that featuring hidden cams and public lewdness. While this style of porn may not appeal to all users, for those who are fans of this niche, VoyeurHit is likely one of the best options out there on the web. As the clips are emphasizing a "realistic" experience and as such are not typically of high-definition quality or longer than a few minutes, many users may find VoyeurHit lacking. However, VoyeurHit appears to know its target audience extraordinarily well, and provides over 100,000 videos available for users to view. For those who are tired of slick, overdone production values in their porn and don't mind anonymous or lesser known models, VoyeurHit is a massive win.