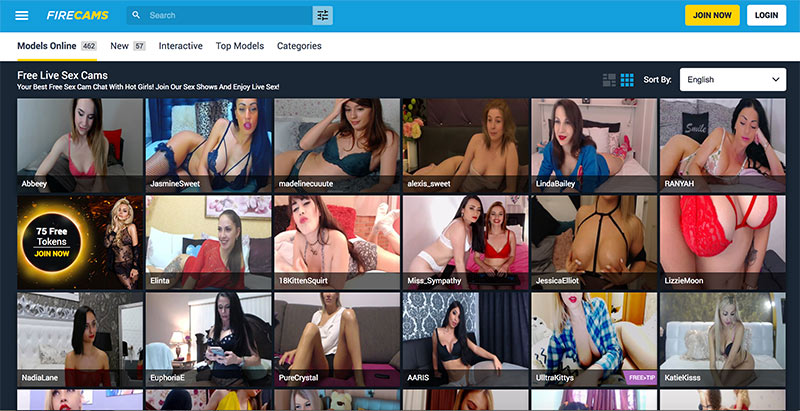 User Rating:
FireCams is a hot webcam site, featuring over 20,000 models in its catalog. They offer mostly female models (though other genders and orientations are represented, too), and there's an excellent mix of races, ages, body types, and similar characteristics. With solid technology, a wealth of different private show options, pre-recorded shows, and much more, FireCams has positioned itself for growth in the webcam category. Their current Alexa rating puts them in the top 40,000 or so websites globally across all categories by traffic.
The site is run by Bulova Invest Ltd., a company that also runs various adult dating and hookup sites around the world. It's not formally part of any network, nor is there any overlap with those dating sites on FireCams.
Firecams Content
Content on FireCams mostly consists of live webcam feeds. These feeds can be viewed in free mode (with no explicit sexual content), or one of four different premium/paid chat modes. There are also free picture galleries and model bios. In addition, there are pre-recorded shows available for pay-per-view access, that total some 5,000 hours or more of content. The full range of features available on the site includes:
Non-explicit free chats (though there is some nudity/topless content, and sex toys inserted under panties)
Four private chat modes, including private, nude (a group private show), party (also a group show with nudity, formed out of a free chat with sufficient tipping), and spy/voyeur mode
Interactive toy support, with approximately 80% of the models using them
Cam2Cam feature available in all but spy/voyeur chats
Model fan club subscriptions, that offer deep discounts on private shows, access to all a model's pre-recorded shows, and special additional content only for fan club members, including messaging the models
Pre-recorded show archive with thousands of hours of content available for pay-per-view
Model profiles that provide basic biographical information, turn-ons and kinks, approximate cam schedule, free photo galleries, and access to premium recorded content
Full mobile-compatible version of the site
Like most cam sites, there are several sort, filter, and search options available to help you find the model(s) that you are looking for. These range from general browsing to direct name search, categories to filters for things like age, ethnicity, hair color, and gender, and so on. You can also add models to your favorites list, view the newest models, and view the top models on the site.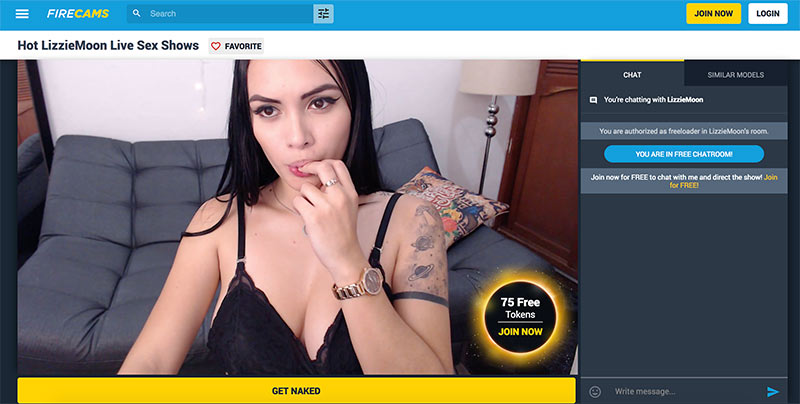 Firecams Categories
All of the content on FireCams falls within the content of cam shows, but within those shows there is a great deal of variety available. What kind of sex acts the models will perform, and even what kind of models will perform, vary wildly from model to model. With the full range of orientations and pairings represented to varying degrees, you can watch solo female, solo male, lesbian, gay, heterosexual couples, threesome/group, solo transsexual, and transsexual couples action. The category headings themselves are fairly varied, including things like Latina, Redhead, Anal, Toys, and more. But the filters really give you control to find just the perfect mix of filth you are looking for from your cam model of choice.
Star Power
FireCams features models that are both from studio affiliates (mainly of eastern European and South American studios), as well as independent/amateur performers. There's an excellent mix of body types, looks, and styles of model available. They're not really known for pornstars using their service, but that doesn't detract from the quality or quantity of models they have available. With 20,000 registered models, and around 500 on at any given time, there's usually around 80%+ solo female, 10% solo transsexual, and the remaining 10% a mix of couples of all types and solo males on the site.
Network
Though the parent company of FireCams, Bulova Invest Ltd. runs several other adult-themed sites, particularly dating and hookup sites in various countries around the world, they don't directly relate to FireCams. Consequently, FireCams is not considered part of any traditional studio or webcam network, and can be considered a stand-alone site.
Subscription
While viewing FireCams is entirely free, that restricts you simply to rather tame, non-explicit free chat streams. For the good stuff, you'll need to buy some tokens, the site's currency. Prices for the various types of premium chats vary considerably, as they are entirely set by the models. The prices are comparable however to most other cam sites. You can also sometimes find a model who is charging less and score a good deal, relative to the costs on other sites. Pre-recorded shows are available for a flat 63 tokens per view, regardless of video length. Private chats, depending on type, can range from 10 tokens per minute to 50 tokens per minute or more – again, varying by model and chat type at their discretion.
There are no recurring subscription fees for FireCams, unless you choose to sign up for one or more model fan clubs, which are a separate, recurring billing. This is not necessary, however, in order to enjoy private shows of any type with any model on the site. For that, you only need to have sufficient tokens in your account.
We do the math so you don't have to! Below, find a comparison of current token package prices.
Method/Package
Cost
Cost Per Token
Credit Card
75 Tokens
$10.00
$0.13
225 Tokens
$24.99
$0.11
400 Tokens
$39.99
$0.10
550 Tokens
$49.99
$0.09
1000 Tokens
$79.99
$0.08
Porn Explosion Advice: If you like the site and models, go for at least the $24.99 token package. That package, and all those larger than it, offer 75 free tokens to new members who have just signed up (an approximately $7.50 value, free).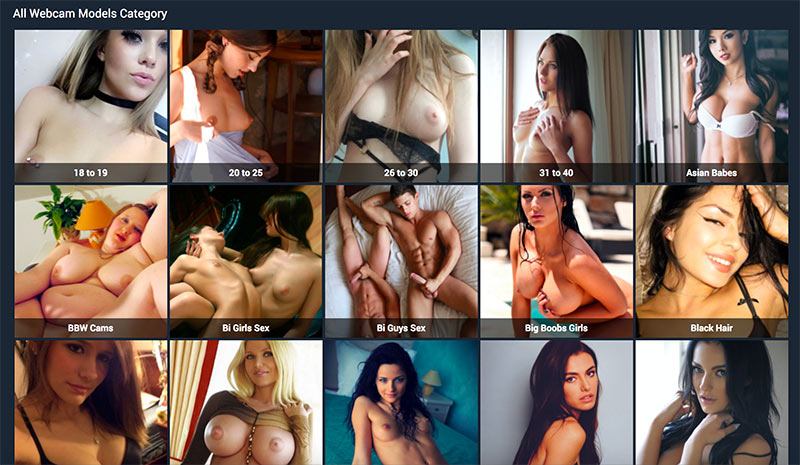 The Money Shot
FireCams is a good, solid site. It has some nice features and a good range of different chat types, coupled with a respectable catalog of models. Pricing is good, technology is good, and you can have a great time. There are a few drawbacks, though, including the lack of filters for HD streams, minimal content in the solo male, gay male, group/threesome, or trans couple categories, and only one payment option for purchasing tokens. Still, the site holds a lot of promise, and with the free token deal available, it's worth checking out and dropping a few bucks for a sexy and fun time.