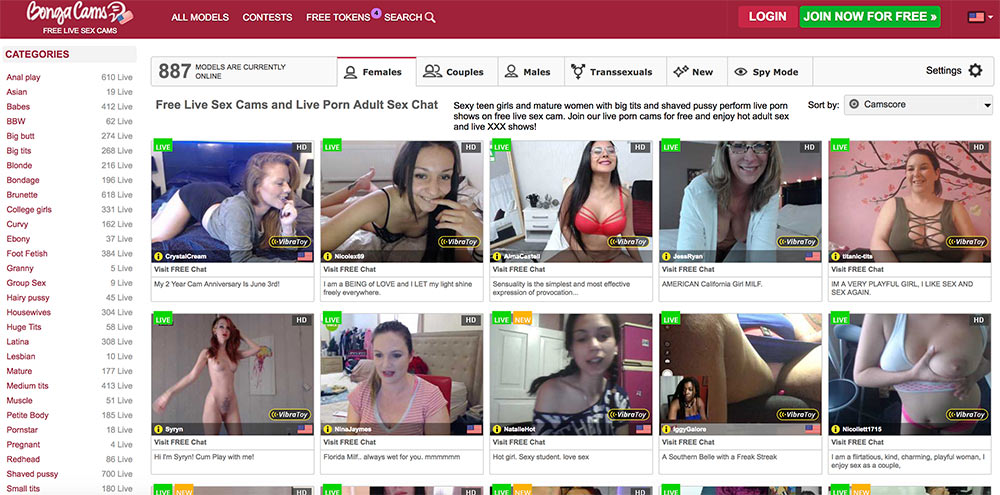 User Rating:
BongaCams is one of the leaders in webcam sites in Europe, with a growing following in America as well. They've purchased several other smaller sites and incorporated their models and technology into their portfolio. With over 110,000 models in their catalog, and a wide range of cam site features, it's no wonder that BongaCams has become quite a popular destination for those who enjoy webcam sex. Their Alexa rating backs this up, currently sitting at 92nd most trafficked website globally across all categories (and reaching the top 20 in several European countries).
BongaCams and several white label sites built on the same platform are run by Proweb Progressive Development Ltd. out of Cyprus, though the company itself is based in the Netherlands. They've been nominated for and won several industry awards from Xbiz, AVN, AW, YNOT, LALEXPO, and others, typically for best cam site, affiliate program, white label program, and so on.
Bongacams Content
Like most webcam sites, the content is primarily live model cam chat feeds. They offer several different types of private chats, in addition to fully explicit free chats that are tip-based. Unlike some sites, where the models control the chat prices, BongaCams has set rates for each of the different types of chat, which makes it a lot easier to manage your spending. The site boasts a large number of features, including:
Free chats that include nudity, masturbation, toys, and fucking
Four private chat modes, including private, full private (where no one can spy on your chat), spy/voyeur mode (where you can spy on another private chat but not interact), and group chat mode
Support for interactive toys, as well as full mobile compatibility for enjoying BongaCams on the go
Cam2Cam feature for two-way private chats
Private messaging to models
Access to multiple chats at once
Videos available for token purchase or for free
Model profiles that include lots of information, approximate cam schedule, and so on
Regular contests and events
VIP membership option
Several tiers of rewards/membership upgrades based on your cumulative spending history
There are many ways to make use of these features, and to find the model(s) who you want to chat with. There are lots of categories, advanced search and filtering features, and ways to browse through the model catalog. The overall site layout and chat interface are really easy to use and make it a breeze to find sexy cam girls, guys, couples, or whatever you desire.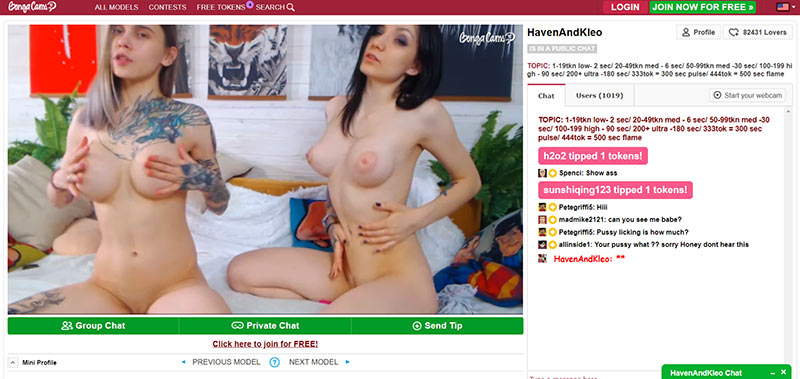 Bongacams Categories
With over 110,000 models in their catalog, BongaCams offers a wide range of webcam chat categories, kinks, fetishes, and types. Of course, major divisions into women, men, couples, and trans are present, as is typical on cam sites. But within each of those divisions, there are between a dozen and three dozen categories of videos, ranging from Lesbian to Asian to Latina to Pregnant to Bondage, and lots of other choices. There are also a wealth of filtering options based on age, ethnicity, body type, and other physical characteristics, along with over 80 pre-made tags that models can use to categorize their chat. No matter what exactly you are looking for, there's a good chance you can find it at BongaCams.
Star Power
While BongaCams does have a Pornstar category, these models are not verified or big-name stars, at least not in the US. They may be in Europe, where the site is based. Still, they're plenty sexy, just like most of the models on the site. There's a good mix of true amateurs, studio/professional cam models, and glamorous fashion/porn model types, with lots of different body types, ethnicities, styles, and looks that make up the BongaCams catalog. At any given time, there are around 800 models on (about 600 of them solo females, and the rest evenly split between males, couples of all types, and transsexuals).
Network
BongaCams has several affiliated sites that use the same style of interface, model catalog, and so on (typically known as white labels). These include RoyalCams, BimboLive, CamFuze, and several others. While not a true network in the traditional porn site sense, they do also run BongaCash and BongaModels, which are an affiliate program and a recruiting platform for BongaCams, respectively.
The core site, affiliated sites, and white labels are all run by Proweb Progressive Development Ltd. out of Cyprus, though the company itself is based in the Netherlands.
Subscription
FREE CONTENT ALERT!
Accessing BongaCams is entirely free – you only need to pay for tokens if you want to tip or enjoy a private webcam chat with a model or models. While you can get a lot of explicit action for free, it's not polite to be a mooch for too long, so grabbing some tokens is a good idea. It also opens up the full range of basic features, including full-screen video, to make your experience that much better.
In terms of a subscription, you can also pay for the VIP membership, which offers several perks and benefits. It's nominally $20, but with promotions costs even less. The company will give you gift cards to use toward token purchases throughout the month, meaning, in effect, the cost of a VIP membership ends up being closer to $5. At that price, it's much more worthwhile than at $20 with no offsets.
We do the math so you don't have to! Below, find a comparison of current token package prices.
Porn Explosion Advice: PayPal may be tempting for its convenience, but generally, they charge merchants a higher fee than traditional credit card companies. As a result, you'll get more tokens for your money in most cases for the credit card packages available. Cryptocurrency is a good option as well, though rates may vary based on market changes in each currency's value. As is usually the case, purchasing more tokens at once results in a lower overall price.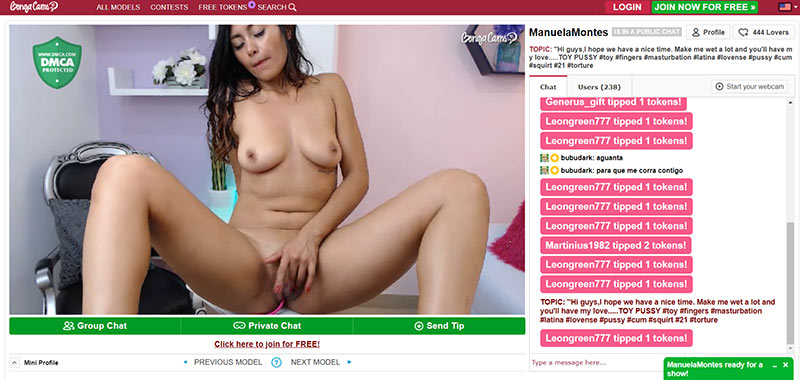 The Money Shot
It's hard to fault BongaCams for much – they're a well-known cam site, and they do what they do well. There are lots of good features, a variety of models, and many options for different private chat experiences. Add to that the fact that there are a ton of free, fully-explicit tip-based chats, and webcam standards like interactive toys, Cam2Cam, and similar, and you've got all the makings of a winner. Prices are fair, and the fact that shows are fixed-price (rather than set by the models) makes this site a bit easier for managing your spending than some of the others that are out there. Still, private chats can cost a lot, and we always caution our readers to not spend more than they can afford when it cums to digital pussy and cock. If cam chats and watching live models get themselves off isn't your thing, then maybe stick to traditional porn sites (or see a doctor). But for those who enjoy webcam action, BongaCams is definitely a site worth visiting – spend a little money on tokens, find a model you like, and get off together!