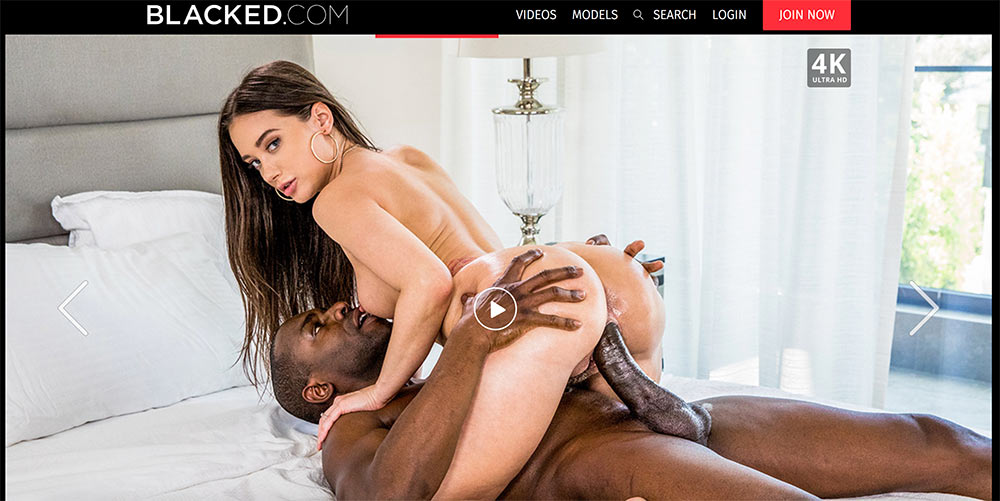 User Rating:
Blacked is an interracial video site that focuses on a more artistic aesthetic than many other porn sites. Production values and cinematography on the videos from Blacked set them apart. Blacked was founded in 2014, with the goal of elevating the quality and eroticism of interracial porn (one of the most popular porn genres today).
The site currently sits around 8,000th globally across all categories based on traffic, which is quite impressive for a site that is less than 4 years old. They have won nearly 2 dozen AVN and XBIZ awards in this short time, including Director of the Year (AVN 2017), Interracial Scene of the Year (AVN 2017), Best Interracial Series (AVN 2017), and many more.
Blacked is one of three sites founded and owned by Greg Lansky, though they don't form a network with one another. The other two sites, which we've also reviewed, are Tushy and Vixen .
Content
Blacked is a video site, with the main content being full-length video scenes exclusively produced for the site. These all feature boy/girl scenes with a black male, and mixed threesomes, either 2 guy/1 girl or 2 girl/1 guy. Videos are all in 1080p HD or better, with more recent videos being in 4K Ultra HD. They vary in length but typically run 30 to 50 minutes in length. The site is updated around 6 times per month, amounting to a new video every few days. At present, there are around 300 videos in their catalog.
In addition to video scenes, high resolution photos are also released and uploaded with each new video scene. Videos are available for unlimited streaming or download, in a variety of qualities and formats.
It should be noted that there is no solo female content, no exclusively lesbian content (though girl/girl content in the context of threesomes is present), no solo male content, gay male content, or transsexual content of any kind on this site.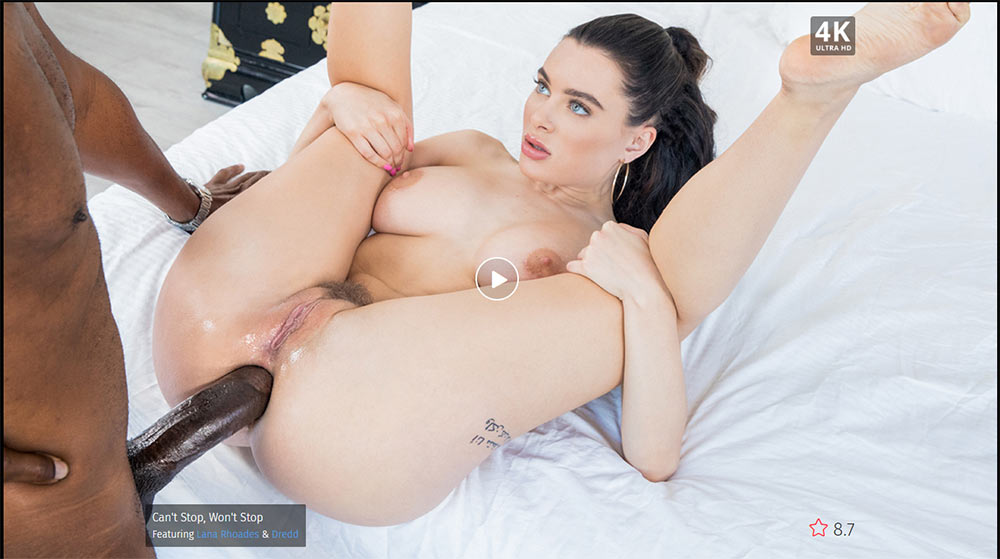 Categories
All of the videos on the site are primarily interracial in nature, featuring straight sex between black males and white females, either in single couples or in threesomes. There is no tagging or category sorting on the site, but typical hetero and threesome activities are the primary content in most of the videos.
Videos can be sorted by release date, award winners/features, top rated, searched for directly by name, or browsed by the model(s) featured in the video through the model interface.
Star Power
Blacked has attracted a large number of female (and black male) top pornstar talent working today. At present, their model listing boasts over 200 female models, many of whom are well-known in the business. Top stars (as ranked by popularity by site members) include Mia Malkova, Lana Rhoades, Alina Lopez, Kendra Sunderland, Danni Rivers, Leah Gotti, Elsa Jean, Natalia Starr, Gia Paige, Makenna Blue, Tori Black, Anya Olsen, and many others.
Network
Blacked is essentially a stand-alone studio and site.
Blacked is one of three sites founded and owned by Greg Lansky, though they don't form a network with one another. The content and themes differ of course, though they all bring a similar artistic aesthetic that Lansky tries to infuse in all of productions. The other two sites, which we've also reviewed, are Tushy and Vixen.
Subscription
While you can browse the videos and models for free, and check out the photo sets, there's not much else here for free - even most of the trailers require a subscription to the site to view.
Subscriptions allow complete access to all content, in addition to unlimited streaming and downloads of scenes in multiple qualities and formats, including 4K Ultra HD (where available). Payment for subscriptions can be made via Credit Card or Paypal.
We do the math so you don't have to! Below you can find a comparison of the different subscription plans available and our recommendations.
Porn Explosion Advice: Prices here are relatively low compared to other sites, though that may largely be due to the relatively small video catalog (300 scenes) compared to other sites. We'd suggest the monthly rate in this case – don't bother with the trial, the auto-renewal price is far too high to justify. Besides, a 2 day trial costing as much as half of a 1 month rate just goes to show how much more reasonable the 1 month rate is! That way, if you get tired of the content, you're not already committed to a whole year, but still get a good deal.
We always recommend signing up for trials with a Visa, Amex, or MasterCard gift card, with a small balance, in case you have trouble cancelling or forget to cancel before the auto-renewal.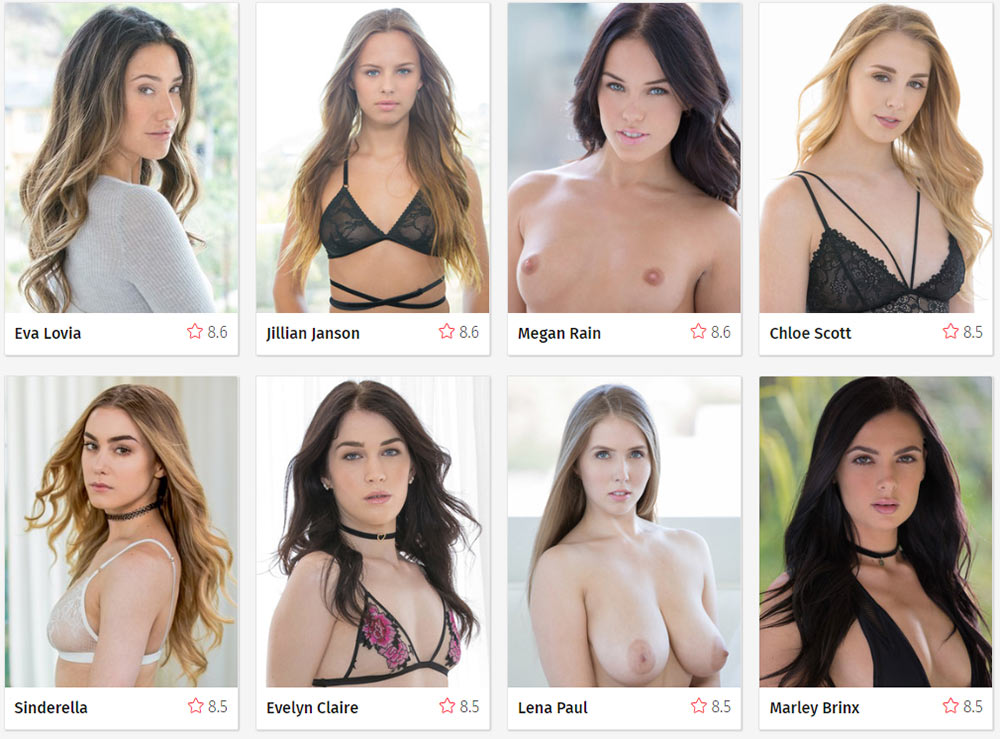 The Money Shot
The aesthetics definitely push this porn into the "erotica" category more so than many other sites out there today. However, given the limited catalog of content, and the singular nature of the site (only interracial hetero fucking), with no solo female, lesbian, solo male, gay male, or transsexual content, and no other real fetish content, it may not be for everyone. If you're into interracial hetero porn, especially with good production values and artistic cinematography, then this is a great site for you. Try a monthly membership for the best balance of value against the limited catalog, and enjoy. Once you join Blacked…well, you know the rest.