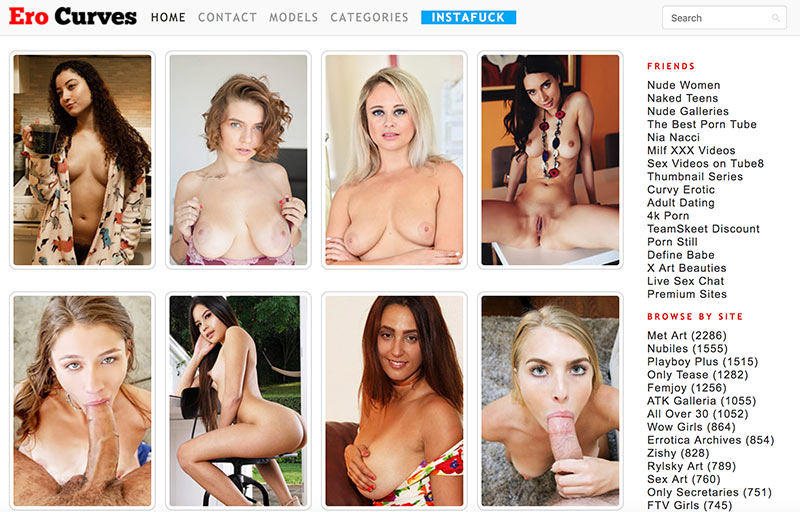 User Rating:
Erocurves is a free porn image gallery website specializing in high quality adult photo sets. Rather than featuring streamable videos, like most porn websites, Erocurves focuses exclusively on photos of adult entertainers. These photo sets range in style from both softcore nude models, where the performer in question appears solo, and more hardcore, explicitly pornographic photo sets, which feature models performing sex acts in a similar fashion to magazines like Hustler. With a global Alexa ranking of 24,790 as of March 2023 and a ranking of 21,727 in the United States, where it is the most popular, Erocurves is a fairly popular adult entertainment website.
Erocurves Content
Erocurves focuses entirely on erotic photo shoots featuring models in a variety of situations. The website has no other features available, such as video streaming or live chats, and all of the content available emphasizes high quality erotic shoots. These shoots range from solo softcore shoots, where models strip down to the nude over a set of approximately 12-24 different high-quality photos, to far more hardcore content, where models are depicted performing a variety of sex acts in an explicitly pornographic fashion, similar to the photo shoots featured in popular adult entertainment magazines like Hustler. The photos featured are always of a very high quality, and despite the lack of video content, users looking for something a little different may find Erocurves to be an interesting alternative to the average porn website.
Erocurves Categories
Like most pornographic websites, Erocurves features a small number of categories by which users can browse and sort the content available to them. Given Erocurves' somewhat niche offering, there are a resultantly smaller number of categories to browse by than there would be had they decided to cater to a wider audience. These categories include popular genres such as MILF, Ebony, and Teen, but also feature a number of more niche interests, such as Uniforms, Panties, and Outdoors. Users can also browse content by the hundreds of models featured on the website.
Star Power
As an adult entertainment website that focuses on still photography rather than the more popular and well-represented video content of most pornographic websites, the sorts of "stars" featured on Erocurves are typically much less well known than their video counterparts. Erocurves features hundreds of models and performers on its website, but few, if any, are well-known, big name porn stars. Still, that doesn't make them any less beautiful, so users looking to try Erocurves will have no issue finding gorgeous models to lust over, even if most of them happen to be not particularly well-known.
Network
Erocurves appears to be completely independent and is not associated with any other adult entertainment studio, producer, or network.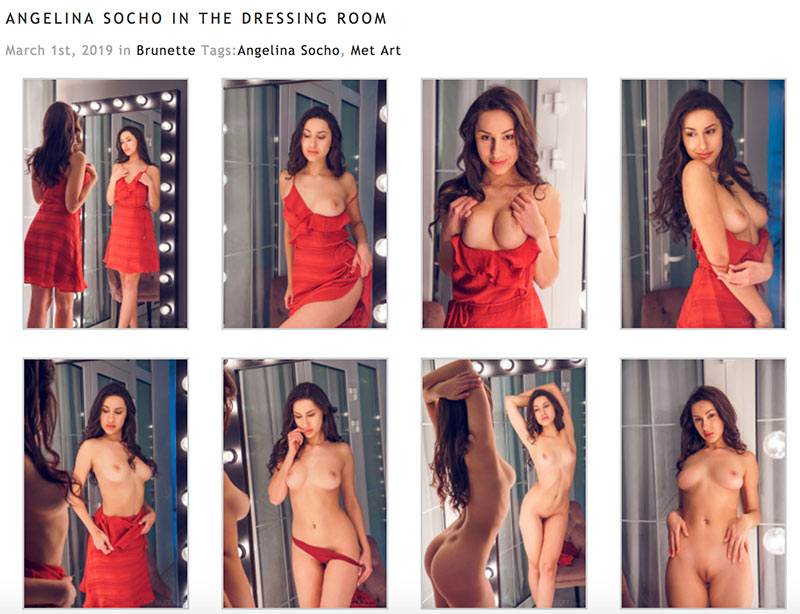 Subscription
Currently, there does not appear to be any option to sign up for a user account, either free or paid.
The Money Shot
Erocurves is a unique and somewhat more tasteful adult entertainment website that specializes exclusively in erotic still photography, rather than the more popular video format of most pornographic websites. The content featured on Erocurves ranges from softcore solo nude photo shoots to those depicted hardcore, explicit sex acts, similar to the kind found in popular porno magazines like Hustler. The photographs featured on Erocurves are always professionally done and of very high quality, and the website itself is very modern, minimalistic, and easy to use, with little to no intrusive ads getting in the way. While the emphasis on still photography as opposed to video content means that there are very few well-known performers and models featured on the website, Erocurves nonetheless has an impressive roster of hundreds of beautiful models in a variety of categories, meaning that users will likely have no issue finding content that will suit their needs. Overall, Erocurves is a great site with an excellent array of content available, and users will find that, while it may be a little different from what they're used to, they will almost definitely find something they like.