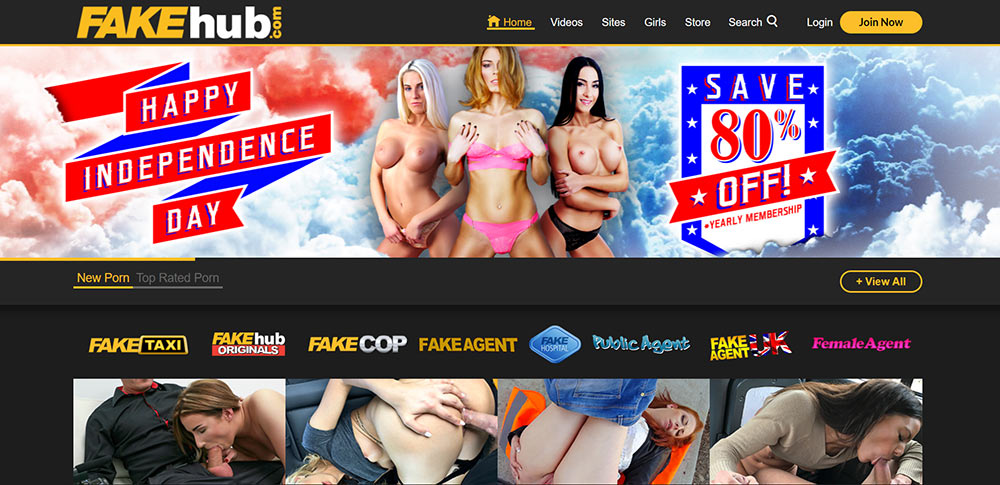 User Rating:
FakeHub is, unsurprisingly, a hub or top-level site for a network of "Fake"-themed sites, including the famous FakeTaxi. These sites generally are where girls (and sometimes guys) are tricked into believing that the guys are agents, cops, taxi drivers, and more, and it almost always ends in hot sex. Therefore, most of these videos and sites fall into the reality porn genre.
The site itself, as a hub, is relatively new, with many of the network sites only coming into existence in 2013-2014 before being purchased by MindGeek and added to their massive catalog of network ownership. Traffic to the FakeHub network isn't amazing, and isn't in the top 10,000 sites by traffic globally. However, the ownership change to MindGeek has seen a great growth in traffic (up to the 20-30,000th range from 60,000th in 2017), as well as growth in their video proliferation, with free content and sample clips appearing on other MindGeek sites like Pornhub, Tube8, RedTube, Brazzers, and more.
FakeHub is currently owned by MindGeek, formerly known as Manwin, the single largest conglomerate of adult sites and production studios in the world, which gives them access to some of the top pornstar talent around. However, a majority of the talent that appears on their sites are amateurs.
Fakehub Content
The sites in the FakeHub network are video sites, and that is the majority of FakeHub content. Videos are provided in HD, with updates occurring about every other day – so several a week on average. There are currently close to 3,000 videos available from their network of sites, and typical runtime is 25 to 40 minutes for each video.
In addition to the video content, they also link to the FakeTaxi store, which offers various clothing and merchandise/swag with the FakeTaxi logo and related content.
The content is predominately female, with male/female and female/female pairings on some of the network sites. There is no solo male, gay male, or transsexual content on the network.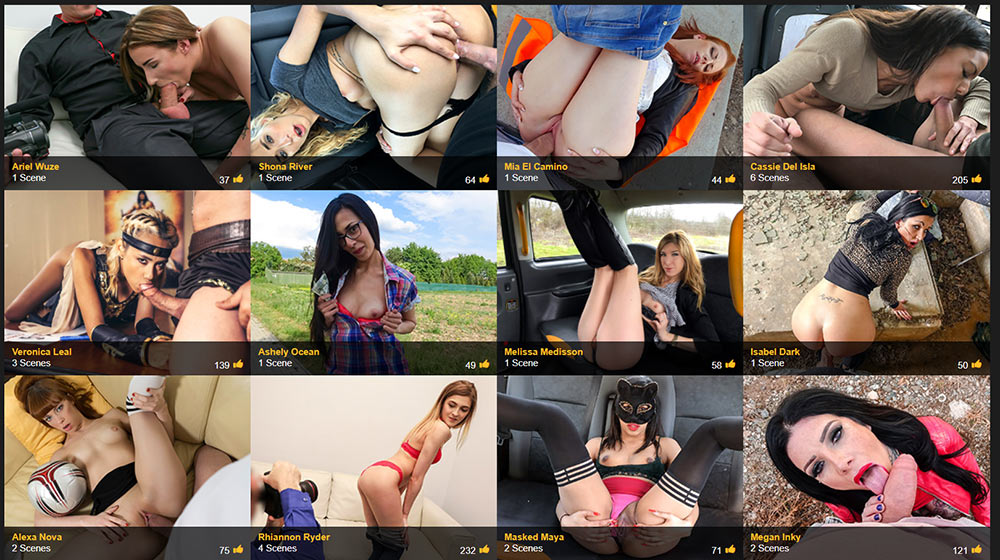 Fakehub Categories
The FakeHub top-level domain includes videos from all of the sites in the FakeHub network, including FakeTaxi, FakeHub Originals (creative, original XXX scenarios of roleplay porn), Public Agent (casting/modeling agent style picking up girls in public), FakeAgent (casting agent style), FemaleAgent (similar but the casting agent is a woman, meaning both male and female hopefuls get fucked), FakeHospital (exactly what it sounds like), FakeAgent UK, and FakeCop (police who aren't really police "arresting" girls and fucking them to get out of their tickets or jail time). This puts most of their content in the reality genre.
Video categories within these sites are somewhat varied. As is typical for big-name porn sites, there is a multitude of ways to browse or search for videos – by model, by release date, by originating site, views, likes, direct search field, or by browsing categories/tags assigned to the videos. All the typical porn categories and tags are represented, including Lesbian, Anal, Cumshot, Outdoors, Public, Deepthroat, POV, and much more.
Star Power
The majority of the girls featured on the FakeHub network are amateurs, especially those picked up for casting-call style videos. Many appear only once or twice across the entire network. However, there are some larger names that have done work for various sites, as well as some lesser-known, up-and-cumming pornstars as well.
Big-name stars that have worked for the network include Alessa Savage, Stella Cox, Amarna Miller, Sensual Jane, Mea Melone, Gina Devine, Michelle Thorne, and several others.
Network
FakeHub is the top-level domain in the FakeHub network, featuring all eight of their network sites (see Categories, above). While most of the sites can be visited directly, all video content from the entire network is available through FakeHub. They also run FemaleFakeTaxi and FakeDrivingSchool, which are not featured on their site, but access is provided as part of membership.
FakeHub is owned by MindGeek, based in Montreal, Quebec, Canada, with satellite offices in the US in Los Angeles, Houston, and Miami. Though this international parent company owns many sites and networks, they are independently managed and content remains exclusive, as do subscriptions.
Subscription
As with many sites and networks, there are free preview trailers of the videos on the site, but little else that is available for free. Even the more advanced search and browsing features require a pay subscription. Pay subscriptions also come with a free bonus "channel" of content chosen by the user at the time of signup, including Anal, MILF, Teen, VR, and Lesbian.
Like many MindGeek sites, in addition to paying by credit card or paper check, you are able to pay for your subscription by trading in unused merchant gift cards from about 50 major brands, which is a nice feature, especially for those who are concerned about credit card fraud, or have significant others with access to the credit card statement.
We do the math so you don't have to! Below you can find a comparison of the different subscription plans available and our recommendations.
*The 2 day trial membership has "limited access", but the exact restrictions cannot be found in the Support section of the website or in the Terms and Conditions of Membership.
Porn Explosion Advice: If you enjoy reality porn, and the quality and style of content on FakeHub, don't waste time with the shorter memberships. The best value is the full 1 year membership, which is essentially the same price as 3 months at the monthly rate. Put another way, it works out to something like a quarter a day for complete access to their online catalog of nearly 3,000 videos.
We always recommend signing up for trials with a Visa, Amex, or MasterCard gift card, with a small balance, in case you have trouble cancelling or forget to cancel before the auto-renewal.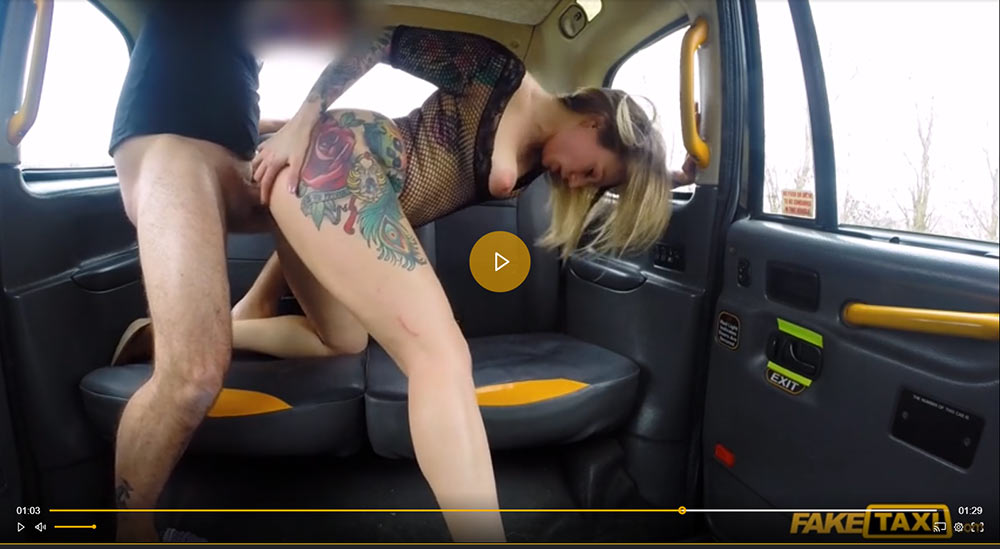 The Money Shot
FakeHub is a great network of sites for lovers of reality porn. They've provided a good and varied experience within the genre, mixing public, casting, and other "fake" style topics together across the site. The FakeHub Originals provide some added scripted content to round out the mix. While there's no solo male, gay male, or transsexual content, pretty much everything else is covered within the "fake"/reality/public genre. It's also really nice to see a ton of amateur girls genuinely enjoy sex. For the amount of content here, it's well worth a membership. Just make sure the next time you get into a taxi or pulled over by a cop, that they're real, and not from FakeHub, or you might just end up on the site yourself!