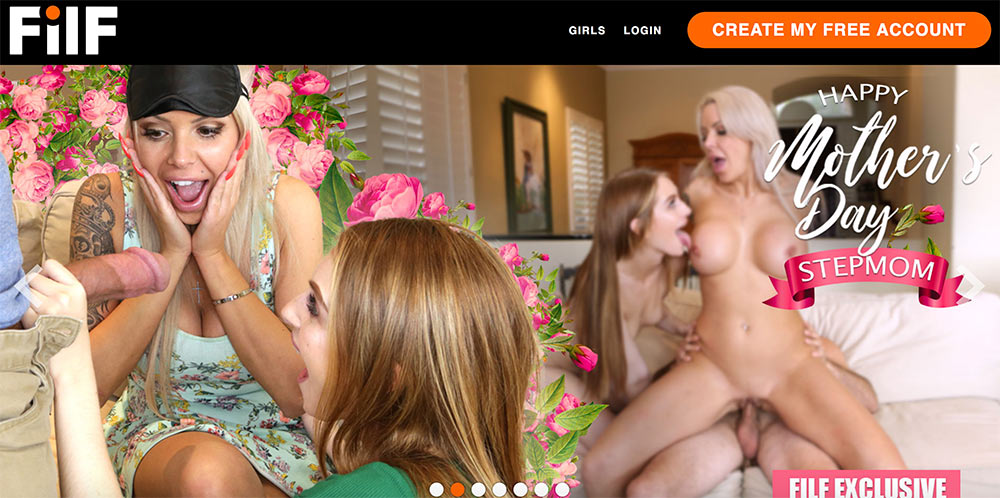 User Rating:
Filf, which stands for Family I'd Like to Fuck, is a fantasy incest and taboo porn video site. It features original, exclusive videos in the fantasy incest and taboo genre, along with a large library of other video content sourced from over 250 third-party studios. The third-party content is not necessarily taboo or fantasy incest related.
Filf is owned by a conglomerate that owns several other adult sites, and goes out of their way to hide their identity. They did not respond to several requests for information or comment for this review.
Filf Content
The main content of the site is the video catalog, featuring over 3,000 videos. This number can be a bit misleading, however, as the vast majority of the videos come from licensed content from other studios, and in many cases have no relation at all to the theme of Filf. Filf's own original incest fantasy productions make up a small minority of the overall content.
Videos are updated daily, though original (non-licensed) content seems to be updated with a new scene about once per month or slightly more often at best.
The site also offers picture galleries and some additional features (though several of these, like the free webcam account, are simply additional sales pitches/methods to get you to spend more money at sites owned by the same company).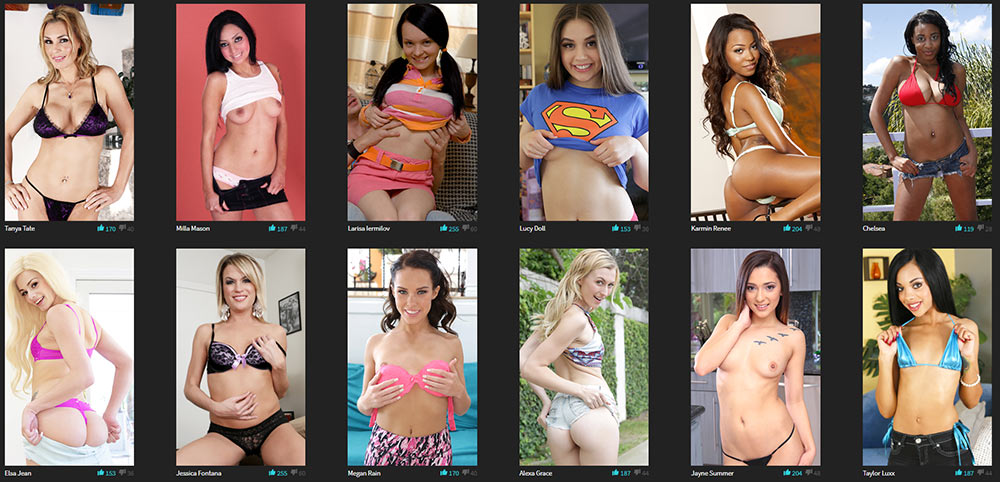 Filf Categories
There are a large number of categories of videos present on Filf, largely because a good portion of the content is not related to the site's main theme and comes from outside studios. This means that most categories of porn are represented within the videos on the site.
The main thematic/original and exclusive productions encompass fantasy incest themes, usually including guy-girl and girl-girl scenes, threesomes, and orgies, and typical sex acts that go along with those themes, without much additional fetish content.
Star Power
Filf's original videos have featured some big-name stars, and their licensed content from other studios also contains familiar faces. In the original content, the model catalog currently features some 60 or so women. Some of the top rated female models in Filf's original productions include Lisey Sweet, Selena Stone, Jessa Rhodes, Nina Elle, Christy Love, Mia Malkova, Alana Cruise, Jill Kassidy, Kleo Valentien, Zanna, Nadia Ali, Adria Rae, Sara Luv, and the legendary Nina Hartley, among others.
Network
Filf is not part of a network, but it is owned by a company that owns a number of other sites (which they try to get you to sign up for in the process of getting access to Filf). Much of the content on Filf is NOT exclusive or original, and not even in keeping with the theme of the site. Over 250 other studios supply content to Filf, meaning only a small percentage of the 3000+ videos on the site are actually fantasy incest themed, exclusive, and original.
Subscription
Despite the fact that Filf is a "free" site, you'll notice we didn't put our usual free content alert heading for this one. Filf is, in fact, free, but requires a credit card to signup/register your account, with a lot of catches and strings that can trip you up.
There are two bundled cross-sells together that you can uncheck to avoid signing up, including a 7 day free trial and $39.94 monthly recurring after that for PremiumPornHD, and a 10 day free trial and $49.95 monthly recurring after that for XXXHDVault.
On top of that, there is an automatic signup for a 2 day free trial to Premier Passport, which you cannot opt out of. After the free trial, it automatically renews at $39.95 monthly. Therefore, in order to get access to Filf, you have to signup with a credit card, uncheck the cross sells, and then go through the hassle of cancelling the 2 day free trial to Premier Passport, or end up with $39.95 recurring monthly charge for that.
All told, if you don't uncheck and jump through the hoops to cancel the enrolled memberships, your "free" signup to Filf could end up costing you $129.84 a month in external site enrollments. This is pretty scummy, though that's why the content is free – the ownership of the site own the other sites/services that it automatically signs you up for.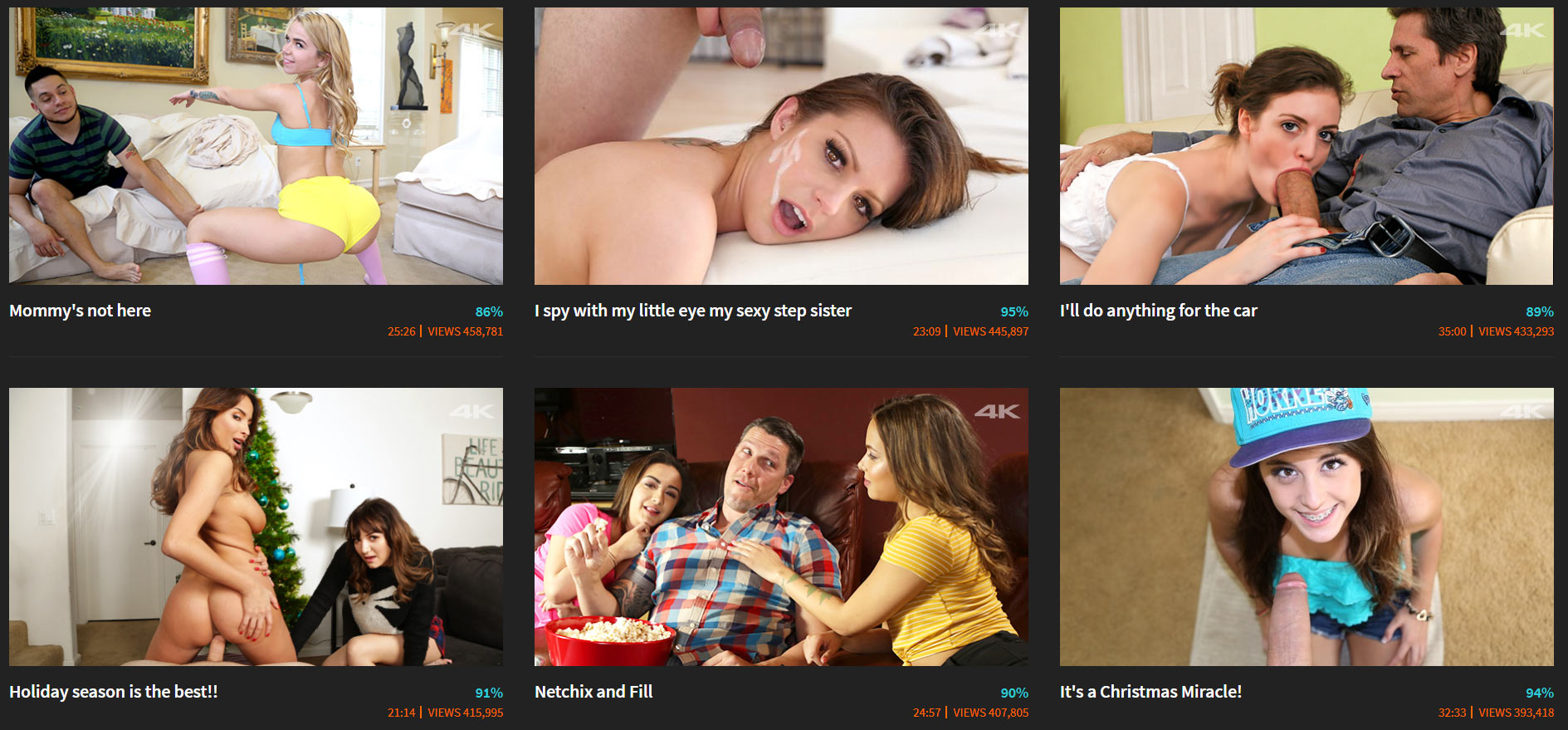 The Money Shot
Honestly, despite what looks to be some interesting incest fantasy content, we cannot recommend this site. The scummy bundled sign-up subscriptions, as well as numerous entries on scam alert websites around the web raise too many red flags, as does their failure to respond to multiple support requests to provide basic information for this review. Spend your porn dollars elsewhere.