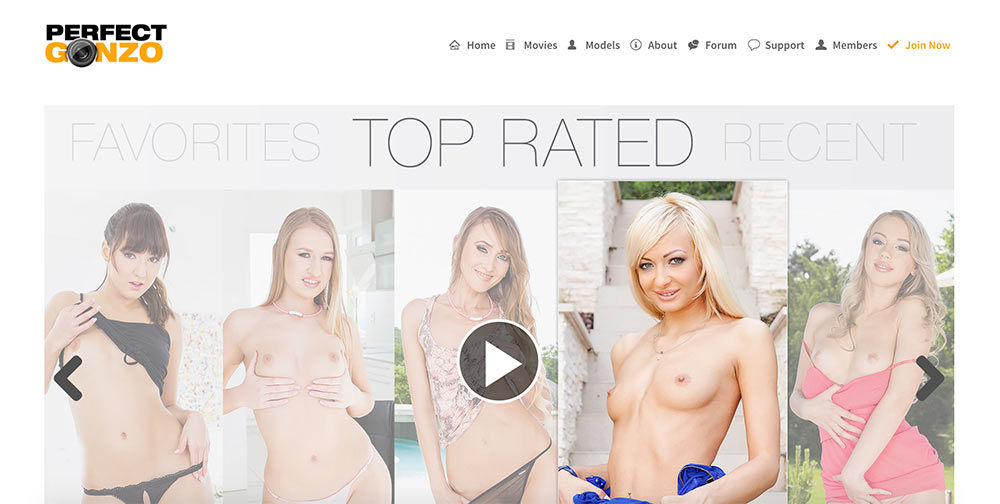 User Rating:
PerfectGonzo is a network of 8 sites of gonzo porn based on a number of themes including boy/girl, threesome, teen, MILF, bukkake, cum swapping, and more. The company who owns the network, Dev8, was founded in 2003, and the sites vary in age from that point forward. PerfectGonzo is the top-level site in the network, and all the content from the network sites are accessible from PerfectGonzo.
The site is not the most popular or heavily trafficked, ranking only in the top 100,000 globally across all categories. Nevertheless, the content quality is extremely high, and subscriptions are quite affordable for the quantity of content available.
Perfect Gonzo Content
The main content on PerfectGonzo is original, exclusive video scenes from the various network sites. Videos are mostly in HD, with a minority in SD from the early days of the site. Newer videos are filmed in 4K Ultra HD. Videos are available for download in a number of qualities. In addition to videos, photosets are released with each scene that are available for high-quality zipped download.
At present, there are over 2,200 videos across the network. About 2 new videos are released on the network a week. Videos run from around 10 minutes (interview and behind-the-scenes content) to around 50 minutes. The average is 35 to 45 minutes.
The content is mostly hetero-oriented, with male/female, mixed threesome, and gangbang content. There is no solo female, lesbian (outside of threesomes), solo male, gay male, or transsexual content on the network.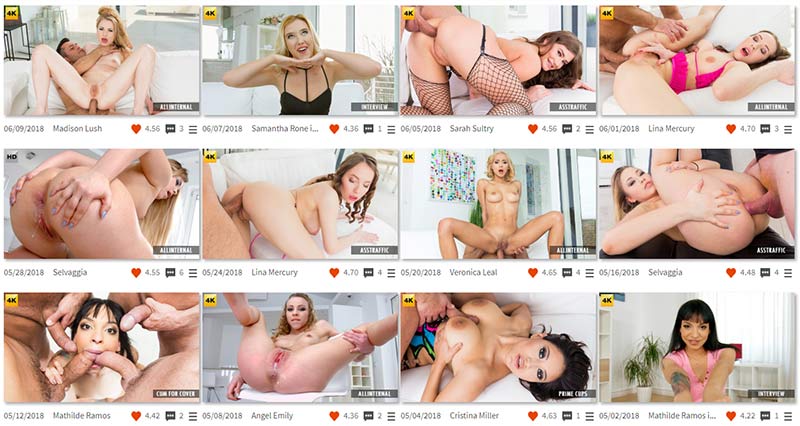 Perfect Gonzo Categories
Unlike many sites, the PerfectGonzo network doesn't specifically have a category list for video selection. Instead, they have a quite detailed interface of filters and search features, which let you sort videos based on many, many factors. These include sorting by release date and rating, direct search, and accessing by model in the model catalog. The filters allow for refinement based on face type, body type, butt, breasts, skin tone, pussy style, pubic hair style, hair, hair color, and many other model features. Additionally, originating network site, scene location, and furniture are options for filtering. Last but certainly not least, the actions in the video are filterable – stuff like cumshots (with a dozen or so subtypes), fetishes, sex, position, toys, and more, all with subtypes.
Overall video categories mostly are based on the site themes in the network, including gonzo, internal pussy and ass creampies, anal sex and DPs, big tits and titty fucking, bukkake, cum swaping, creampie eating, MILFs, and teens.
Star Power
The PerfectGonzo network sites feature some beautiful female models. The network is Europe-based, so many of the names are not necessarily the most recognizable to US residents. However, some US pornstars have been featured on the network from time to time. Nevertheless, whether they are US stars or European stars or amateurs, there is quite a good variety of women of every type, look, and build on the network.
Network
PerfectGonzo is the top-level site in the network, and all network content is accessible through PerfectGonzo. The network includes a total of 8 sites, all owned by the same company, Dev8.
Network sites are PerfectGonzo, AllInternal, AssTraffic, PrimeCups, CumForCover, SpermSwap, MilfThing, and TamedTeens.
Subscription
Video trailers are available for free, as are thumbnails from the photo sets, but any meaningful content requires a subscription.
A difference with the PerfectGonzo network is that a pay-per-movie option is also available, where you can purchase tokens and then selectively purchase which movie(s) you wish to watch or download – which remain unlocked on your account forever. Most scenes cost 3 tokens (which works out to around $3-$6 depending on which token purchase option you choose).
Subscriptions and tokens can be purchased with a credit card or PayPal.
Porn Explosion Advice: If you just want to buy a few specific scenes, you may want to try the pay-as-you-go token options. However, if you intend to view a lot of videos, then a subscription is still the way to go. As with most sites, the full year membership option is the best bet. In this case, it works out to around $10/month, about 1/3 of the monthly price.
We always recommend signing up for trials with a Visa, Amex, or MasterCard gift card, with a small balance, in case you have trouble cancelling or forget to cancel before the auto-renewal.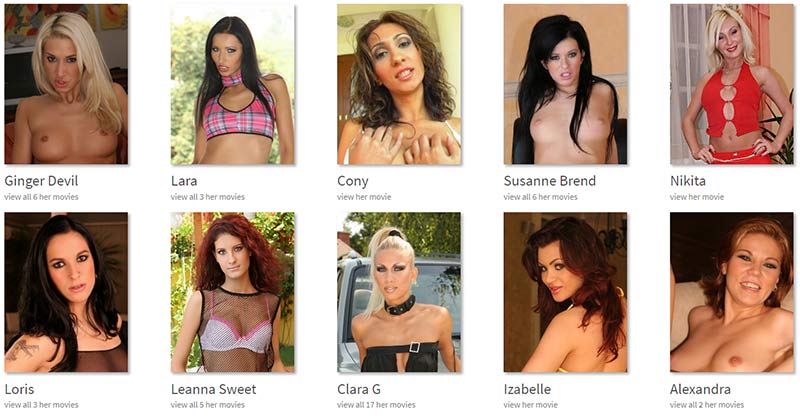 The Money Shot
PerfectGonzo is a great network with a lot of HD and Ultra HD content. The featured models are largely unknowns to those of us in the US, as the network is based in Europe. Coupled with the exclusive nature of all the videos, this means the content is very new and original for the majority of audiences. The unique pay-as-you-go option is a very cool feature that we don't see on a lot of sites, and the subscription plans are quite affordable and competitive with other networks. There's 1,500+ hours of content with more added every week. The only downsides, really, are the limited amount of fetish or niche content, and no solo female, lesbian, solo male, gay, or trans content. That said, there's a lot to watch here, and especially if you're really into creampies, cum swapping, and bukkake content, there are few networks with finer sites than PerfectGonzo.