User Rating:
She Does Anal is an explicit hardcore anal sex theme site, featuring tons of videos of amateurs and porn stars getting their asses pounded. Guy/girl and threesome or group scenes make up the majority of the video content. If you're into hot starlets getting buttfucked, gaping, and strong anal orgasms, She Does Anal naturally sounds appealing. But does it put its ass where its mouth is?
The site is run by the same company as Filf, a conglomerate that owns several porn sites in varying genres. However, they go to great lengths to obscure information about ownership, company name, and so on, so there is limited information available in that regard. The site currently has an Alexa ranking in the top 250,000 globally across all categories by traffic. This isn't bad at all considering the site only premiered in mid-July 2018 and has grown steadily in popularity since.
She Does Anal Content
For a site with a name like She Does Anal, it should cum as no surprise that the main focus is on anal sex between well-hung guys and sexy, eager, bubble-butt girls. Videos are available in a number of formats, and all are in 4K Ultra HD quality. They can be viewed via streaming, or downloaded for later viewing. Content is exclusive to the site. Most videos are guy/girl scenes, though some involve multiple guys taking on the same girl, and the occasional girl-guy-girl threesome. The site is updated regularly, with new content available several times a week.
As a newer site, there's not a huge video catalog as yet, only around 40 videos. They run from 25 to 35 minutes on average.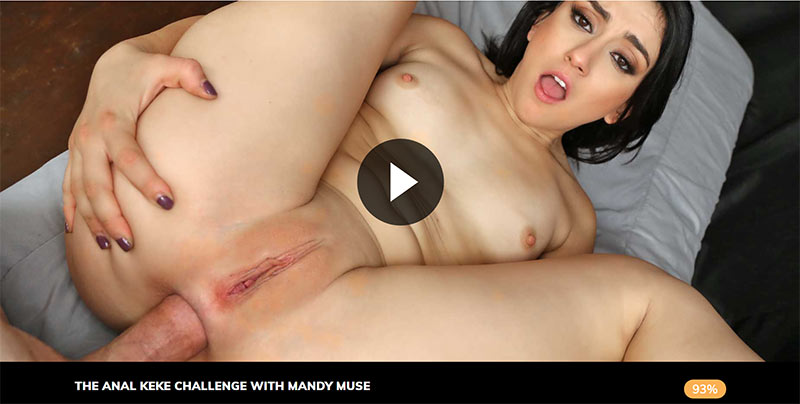 She Does Anal Categories
While the predominate category of videos are of course all centered around anal sex, there's a good deal of variation in the style of scenes, and what other elements make up the scenes. Threesome/group, double anal, double penetration, gaping, anal creampies, blowjobs, ass to mouth, interracial, and related categories are all represented in the video catalog on the site.
Star Power
Many of the starlets featured on She Does Anal are relative unknowns/amateurs, and only their first names are listed in the site's directory of girls. Others, however, are more well-known within the adult industry. At present, around 3 dozen girls are listed (though there are some in videos on the site that aren't listed in their catalog just yet). Some of the more well-known stars who you can see on the site include Lexi Lore, Sheena Ryder, Kat Monroe, Adria Rae, Jessa Rhodes, Valentina Nappi, Mandy Muse, Adriana Chechik, Cherie Deville, and more.
Network
She Does Anal isn't part of a traditional network of any sort, and membership to the site doesn't provide membership to any other porn sites. As mentioned earlier, however, it is owned by the same conglomerate that owns and operates several other porn sites in different genres, so the possibility for future bonus memberships or bundled, deal memberships isn't out of the question – it's just not available at this time.
Subscription
She Does Anal offers free registration for free accounts that you need in order to view any video content (or even navigate beyond the home page of the site). However, these accounts require credit card authorization, ostensibly for age verification purposes. As you can see, we didn't put our "free content alert" banner on this one, either. That's because there are a lot of catches and cross-sells that are part of the signup – and the free membership automatically becomes a paid membership after 2 days anyway. It's really not free to create an account – just a teaser to get your info and start charging you, and we don't condone those kind of practices.
There are two bundled cross-sells together that you can uncheck to avoid signing up, including a 7 day free trial and $39.94 monthly recurring after that for PremiumPornHD, and a 10 day free trial and $49.95 monthly recurring after that for XXXHDVault. That's a ton of monthly cost if you're not careful, and very easy to miss when signing up for your allegedly "free" account.
She Does Anal membership itself renews after the 2 day free account/trial at $39.95/month until cancelled ($479.40/year), making it one of the more expensive sites we've reviewed, with no longer-term membership packages available to drive down the cost, and very limited content in terms of the cost, meaning a far lower value for dedicated booty banging consumers than on other sites.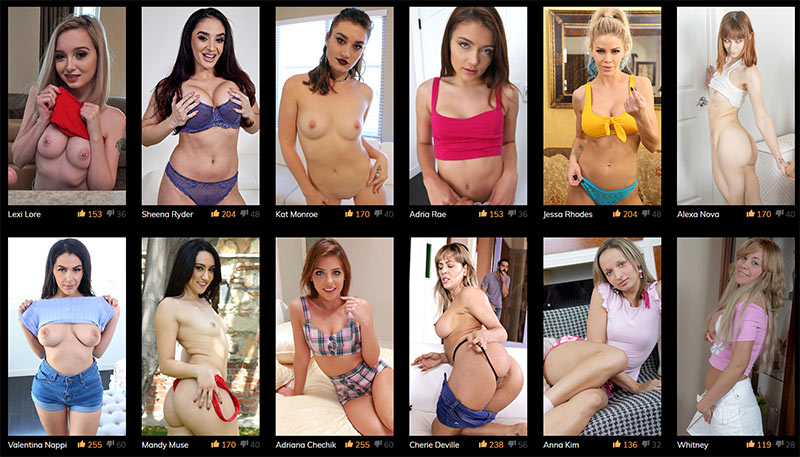 The Money Shot
While there's no doubt the still images/screencaps from the videos and the overall theme of She Does Anal are both pretty hot for butt lovers, it's not easy to recommend this site. The "free account" bait and switch into an auto-renewal turns us off, big time. The fact that you can't even get a good sense of what's available on the site without signing up for an account and providing a credit card is a red flag for us. Absent more information, it's hard to tell what is true and what may be misleading in the site features and information – we certainly saw no VR scenes, sex games, animations, or thousands of videos, as claimed. Rather, there's a small catalog of original anal sex content, in high quality, with attractive models. But at a high cost, and with the dodgy signup and subscription practices, we'd suggest checking out another anal-themed site that we've reviewed, like Tushy or Elegant Anal.